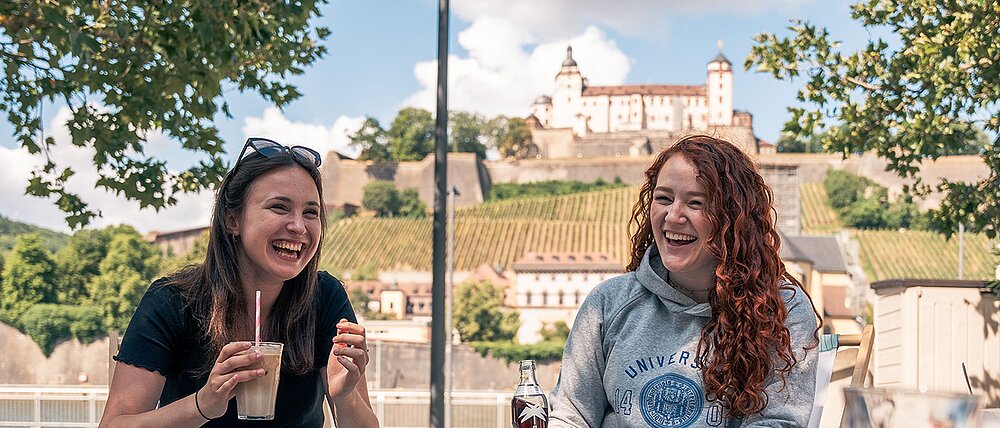 Travel
How to get to Würzburg
Würzburg is conveniently located within Germany and is easily accessible via air, train, and car.
The main train station (Würzburg Hauptbahnhof) is a hub for high-speed trains, making the city easily accessible from all major European cities. For example, a train journey from Frankfurt am Main to Würzburg takes 1 hour and from Munich to Würzburg around 2 hours. Berlin and Hamburg can be reached in 4 hours, Amsterdam and Paris in about 6 hours, Prague and London in 8 hours and Warsaw in 9 hours.
The closest airports are Frankfurt am Main (FRA) and Nuremberg (NUE). Both airports can be reached by train in less than 90 minutes. The airports of Düsseldorf (DUS), Cologne/Bonn (CGN), and of Munich (MUC) are approximately 2.5 hours to 4 hours away.
The city is connected to three highways (Autobahn): The A3 and the A7 are the main east-west and the main north-south highways through Würzburg. The A81 starts near Würzburg and leads to Switzerland.
Getting around Würzburg
The city has an extensive tram and bus network. Many of the city's attractions are within walking distance of the course location. The region is easily accessible by regional trains or you can rent a bicycle to get around.
You will need to take care of your accommodation during your stay. Würzburg offers many options ranging from hostels to hotels and of course Airbnb and similar services can also be of help.
The Würzburg International Autumn School team has also reserved rooms in Motel One, Paradeplatz 4, 97070 Würzburg, from October 8-14, 2023 - a comfortable and cost-friendly hotel in the city center of Würzburg and close to the venue of the Autumn School. We have reserved 40 single rooms (104.90 Euro, per person per day, breakfast included) and 20 shared rooms (140.80 Euro per day for two persons, breakfast included) until August 28, 2023. We advise you to book your rooms as soon as you are accepted because hostel and hotel rooms in Würzburg are typically very limited during the autumn season. The Hotel Motel One in Würzburg will publish its website end of the summer - we will then link directly to the website here.
We will send you detailed instructions and information about low-cost hostels after you have been accepted. For example, Hostel Babelfish and the Würzburg Youth Hostel are inexpensive accommodations.