Julius-Maximilians-Universität
Lehrstuhl für Psychologie II
Röntgenring 10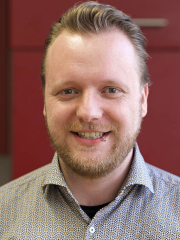 2014 – 2016 Student assistant, Social Psychology, Potsdam University
June 2018 Master's degree in Psychology (M.Sc.), Jacobs University Bremen
July 2018 – November 2018 Research associate, Health Psychology, Jacobs University Bremen
Since November 2018 Research associate, Social Psychology, Wuerzburg University
Rinn, R., Stamov Rossnagel, C., & Lal, T.N. (in press). Development and Validation of the Counterscript Driver Questionnaire (CSD-14). Current Psychology.

January 2018 Research colloquium at the department of Social Psychology, University Potsdam: "The perception of fertility and attractiveness of hetero- and homosexual men"

September 2018 DGPs Conference: "Assessing physical and psychological factors related to return to work in orthopedic rehabilitation patients"
-Mating
-Rivalry
-Indirect Methods
-Subjective perceived wealth
-Social Comparisons