The University and the Department of Psychology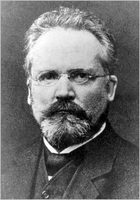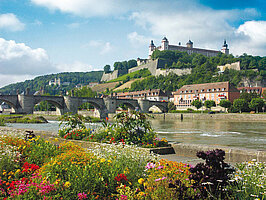 The southern German city of Würzburg (the name is roughly translateable to "spice fortress") is a student city with 125 000 citizens. It is located at the beautiful river Main and surrounded by lots of vineyards. Its foundations date back to 1 400 B.C. and an impressive fortress enthrones the city. About 28 000 students keep the city young and alive. Since the students represent more than twenty percent of Würzburg's citizens they notably influence everyday life. The University has a long tradition which reaches back to the year 1402. Many famous scientists (14 Nobel prize winners among them) have researched and taught in Würzburg, for example Conrad Röntgen, who discovered the X-rays in Würzburg in 1895.
Over the past decades the University of Würzburg has evolved into a modern university with ten faculties offering a wide range of courses. The various departments are located throughout the city as well as on the new campus "Am Hubland". The University belongs to one of the best places to study many disciplines, for example Biology, Medicine, Physics, and Psychology. Please have a look at the detailed information for incoming students from the international office.
In 1896 Oswald Külpe founded the "Institut für Psychologie" in Würzburg which belongs to the oldest Psychology departments in Germany. Oswald Külpe and his colleagues established a research direction which became world famous as the "Würzburg school of psychology of thinking". Pursuant to several university rankings from German and international expert committees the Department is now one of the leading Psychology departments in Germany. In 2009 the Department was member of the "Excellence Group" of the CHE Ranking (Center für Hochschulentwicklung).