Application and Admission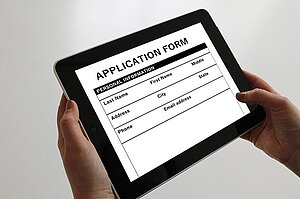 Please consider the following steps in case, you want to study in Würzburg:
Nomination
In order to study in Würzburg via Erasmus, you have to be nominated by your home university. Your home university has to inform the International Office which will in turn inform the Erasmus coordinator of the department. Please have a look at the application information. You will need to have B1 level in German level when comming to Würzburg.
Registration
Register and provide the necessary information. Print the form, sign it and send it to the international office, both electronically as well as by snail mail - after having signed it by the coordinator of your home university. Please pay attention to the deadlines (June 15 for study abroad starting in the Winter Semester Oct – March, January 15 for study abroad starting in the Summer Semester April – Aug). The same deadline applies to the student dormitories
Admission
Students who are nominated by their home university and who register online will typically receive admission to a study-abroad semester or year at the University of Würzburg. You will receive further information about your stay in Würzburg together with your Letter of Admission.
Learning Agreements
After having been admitted, you need to prepare the Learning Agreement. Have a look at the module catalogue to inform you about the available modules and courses, the English Course Catalogue, and the module descriptions (Bachelor + Annex, Master + Annex; Complete list).
Enrollment
Enrollment and registration for your studies take place after you arrive at the University of Würzburg. Come to the International Office as soon as possible and either the team members or the tutors will assist you. After your enrollment is complete, you will receive a student identity card and a semester ticket for public transportation.
Please have a look at the information of the international office on questions/issues before and after the arrival.