Educational Psychology in the Bachelor Degree Program of Psychology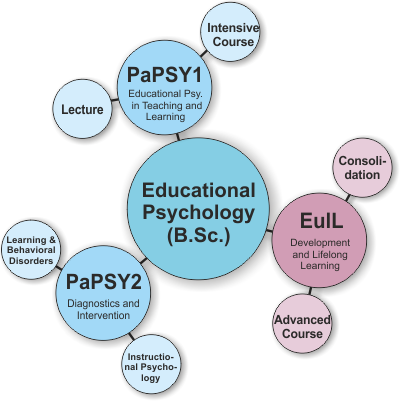 In the Bachelor's degree program of Psychology (BSc Psychology), the Educational Psychology group is involved in three modules:
Educational Psychology in Teaching and Learning (PaPsy-1)
Instructional Psychology/Learning and Behavioral Disorders (PaPsy-2)
Development and Lifelong Learning (EulL; advanced course)
The modules each consist of two courses, which require one written exam at the end of the semester. Students can receive a bonus in each course.
Furthermore, students can write their Bachelor's Thesis in the area of Educational Psychology (for more information, click here).