Bewerbungsfristen und -formulare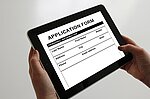 Hier geht es zum Bewerbungsformular
Hier können Sie sich für das Erasmus-Programm des Instituts für Psychologie bewerben. Bitte reichen Sie bis spätestens 15. Januar 2023 die Unterlagen vollständig per Online-Formular mit dem unten stehenden Link ein. Die Bewerbung erfolgt ausschließlich digital. Sie können drei Wunschuniversitäten angeben. Bitte schauen Sie sich dazu die detaillierte Liste der Standorte mit jeweiligen Spezifikaan.
Es sind folgende Unterlagen erforderlich (in deutscher oder englischer Sprache):
Bewerbungsformular zur Spezifikation der Wunschuniversität und der persönlichen Daten.
Bewerbungsmappe mit den folgenden Inhalten (wird digital bei der Bewerbung hochgeladen; bitte scannen Sie die entsprechenden Originaldokumente und fügen Sie diese in die Bewerbungsmappe ein; bitte als Dateinamen: 'Bewerbungsmappe_Vorname_Nachname.pdf' verwenden):

Kurzes Anschreiben, in dem Sie Ihre Motive für das Auslandsstudium und für die Wahl Ihrer Wunschuniversität knapp erläutern, inklusive einer Liste der Schwerpunkte (z. B. Module, Kurse, aber auch Selbstbeschreibungen der Universitäten), die Sie an der Gastuniversität interessiert. Bitte schreiben Sie in deutscher oder englischer Sprache. Das Schreiben kann wirklich sehr knapp gehalten werden. Es geht nur darum, dass Sie sich vorab mit den Universitäten vertraut machen.
Tabellarischer Lebenslauf
Transkript of Records / Nachweis über Ihre bisherigen Studienleistungen
Scan von Nachweisen über Ihre Sprachkenntnisse in geeigneter Form: hierfür ist insbesondere die Unterrichtssprache Ihrer Wunschuniversität relevant, aber auch die Landessprache. Belegen Sie Ihre Sprachkenntnisse bestmöglich, z.B. durch ein Zertifikat des Sprachenzentrums oder Schulzeugnisse. Es ist vorteilhaft, wenn die Sprachkenntnisse gemäß dem Gemeinsamen Europäischen Referenzrahmen ausgewiesen sind. Gute Sprachkenntnisse erhöhen Ihre Chancen im Bewerbungsprozess. Es ist allerdings nicht notwendig, eigens für die Bewerbung Tests zu machen und Sprachniveaus zertifizieren zu lassen. Verwenden Sie die Nachweise, die Sie bereits verfügbar haben, z. B. Angaben aus dem Abiturzeugnis.
Scan des Abiturzeugnisses
Sofern vorhanden: Scan von Nachweisen über Ihr besonderes Engagement (sozial, politisch, universitär ...).

Es wird KEIN "Letter of Recommendation" mehr benötigt!
Bitte achten Sie darauf, dass die digitalisierten Dokumente für einen Menschen lesbar sind. Smartphone-Fotos sind meist keine gute Wahl. Suchen Sie sich lieber einen ordentlichen Scanner oder digitalisieren Sie die Dokumente an einem Kopierer in der Bibliothek (200 DPI, Graustufen sind völlig ausreichend). Für die Auswahlentscheidungen werden folgende Kriterien zu gleichen Teilen berücksichtigt:
die bisherigen Studienleistungen
die relevanten Sprachkenntnisse und
das besondere Engagement der Studierenden
Die Aufnahmeentscheidungen werden bis Ende Februar 2023 getroffen und alle Bewerberinnen und Bewerber per Mail informiert.
Hier geht es zum Bewerbungsformular
P.S.: Und hier noch eine Aufstellung der Häufigkeiten an Bewerbungen für verschiedene Standort in den letzten beiden Jahren:
| | |
| --- | --- |
| Wunschuni (Prio 1) | Anzahl an Bewerbungen |
| Universitat de Valencia | 20 |
| University of Limerick | 20 |
| Åbo Akademi (Turku) | 15 |
| Instituto Universitário de Lisboa (ISCTE) | 12 |
| Università degli Studi di Padova | 12 |
| Tallinn University (Tallin Ülikool) | 9 |
| Norwegian University of Science and Technology, Trondheim | 8 |
| Umeå Universitet | 8 |
| Universidad de Granada | 7 |
| Université de Paris Nanterre | 7 |
| Vrije Universiteit Amsterdam | 7 |
| Jagiellonian University Krakau | 5 |
| Universitat de Barcelona | 5 |
| University of Kent Canterbury | 5 |
| Université de Bordeaux | 5 |
| Norwegian University of Science and Technology (NTNU) | 4 |
| Universidad Loyola Andalucía (Sevilla) | 4 |
| Universidade de Lisboa | 4 |
| University of Jyväskylä | 4 |
| Universität Umeå, Schweden | 4 |
| Universidad de Cádiz | 3 |
| Universite de Bordeaux | 3 |
| Università di Bologna | 3 |
| Trollhättan University West | 2 |
| Universidad de Deusto, Bilbao | 2 |
| Universiteit Gent | 2 |
| University of Ljubljana | 2 |
| University of Portsmouth | 2 |
| Universität Basel | 2 |
| Universität Gent (Belgien) | 2 |
| Universität Ljubljana | 2 |
| Aristotle University of Thessaloniki | 1 |
| Marmara University | 1 |
| Tarragona | 1 |
| Uni Tartu | 1 |
| Universidad Loyola Andalucía Córdoba | 1 |
| Universitas Miguel Hernández de Elche / Alicante | 1 |
| Universitat Roviera i Virgili in Tarraagona | 1 |
| Universitat de les Illes Balears, Palma de Mallorca, Spanien | 1 |
| University of Kent, Canterbury | 1 |
| Università La Sapienza in Rom | 1 |
| Università degli Studi di Pavia | 1 |
| Universität Genf | 1 |
| Université de Lille | 1 |
| Université de Poitiers | 1 |
| Université de Strasbourg | 1 |